Hanfu (meaning clothing of the Han people) is a name for pre-17th century traditional clothing of the Han Chinese, which are the predominant ethnic group of China.
Hanfu consisted of a yi, a narrow-cuffed, knee-length tunic tied with a sash, and a narrow, ankle-length skirt, called chang, worn with a bixi, a length of fabric that reached the knees. They were made of silk and painted in red and green. From the first appearing Han-Chinese clothing had changed and evolved with the fashion.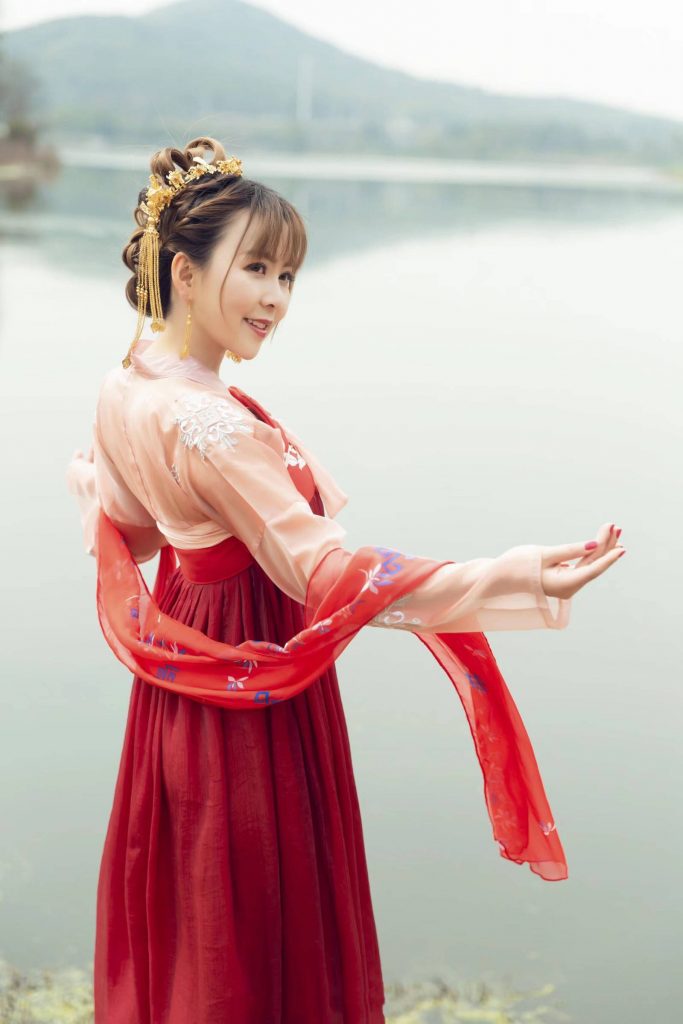 A complete Hanfu garment developed in time with addition of other parts of clothing. Hats for men and hairpieces for women could also be traditionally worn in combination with Hanfu. This headwear also marked profession or social rank.