Many girls want to tattoo but don't know what is good. Girls don't want tattoos to be too arrogant. You can choose this part in the back. Don't pursue too big and too cumbersome patterns. Sometimes the simpler the better, the better the effect. See you like it.
The girl's shoulder is small and fresh, and the tattoo on the back shoulder can highlight the feminine elegance. The little embellishment makes the whole person's temperament look very different. Tattoos on the neck of the girl are more suitable for small fresh or geometric patterns. This position has a certain mystery when the tattoo shows personality.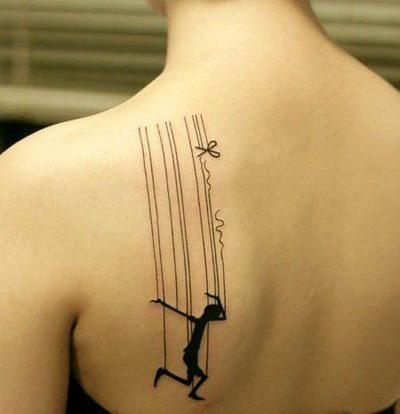 The content of the tattoo can be an English, a leaf, a small flower, a small insect, a favorite small animal, etc., or an abstract design, as long as you can think of it, you can express it as a tattoo. There are no limitations.