Packing her backpack. Sorting out her lunch box. Looking for that shoe that she always keeps misplacing. When you are a mom to a cute little daughter, it can feel like you are being pulled in a million different directions! Add to that the pressure of dressing her up cute all the time and you really start to lose it. Well, today is your lucky day because I have come to rescue you from all your hairstyling woes! Here, you will find our top picks of the cutest (and easiest!) braids for kids that you can try out on your little princess!
Braided hairstyles are very appropriate for kids to create an impressive and different style for their daily look. They have versatile shapes and styles which are being able to give a new look to your kids every day. Their exquisite structure help the mothers to style their little angels with the crowning glory.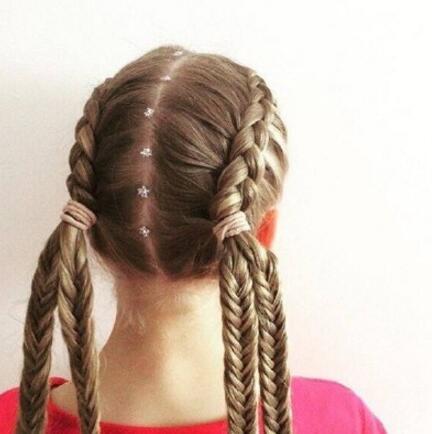 To get a more wonderful effect, you can also add some delicate hair accessories like flowers and ribbons into the braided hairstyles.