The general layout of the dining table will be consistent with the theme of the wedding. Many brides and grooms will not pay much attention to it. In fact, the dining table is very important. This is directly related to the overall layout and color of the wedding.
Feather decoration has become more and more popular, and it has become a bright color on the wedding table. Ask the florist to add some beautiful feathers to the floral center of the table. The color of the feathers can be soft milky or elegant ivory. Brightly colored feathers are the most suitable weddings that emphasize color themes. Or choose some colored feathers, and tie the card with the name of the guest below with the ribbon, so that you can use the seat card to ensure the novelty and uniqueness.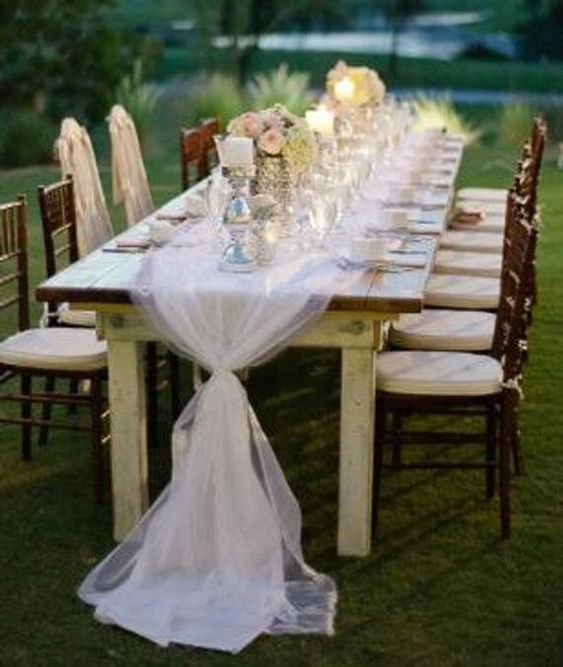 If friends or family members like gardening, they can ask them to plant some seasonal flowers and plants, then transplant them into beautiful flower pots, then tie the ribbons, and it is more meaningful to decorate the wedding by yourself. Geraniums and lanterns are bright and lively; Ivy and Heber are fresh and simple; while lilies and hollyhocks can be used for white and gold.