Most people point to the back, chest, and abdomen as prime tattoo spots because of all the available flat canvas. But when talking about body parts with the most available space, the leg stands above the rest.
There are many reasons why thigh tattoos are so popular. Firstly, this part of the body will be revealed in different kinds of dresses, allowing you to show off your elegant tattoo. In fact, you don't have to make a huge effort to flaunt your beautiful tattoo. Moreover, getting a tattoo on the outer part of your thigh is high preferred and less painful compared to the inner area of the thigh.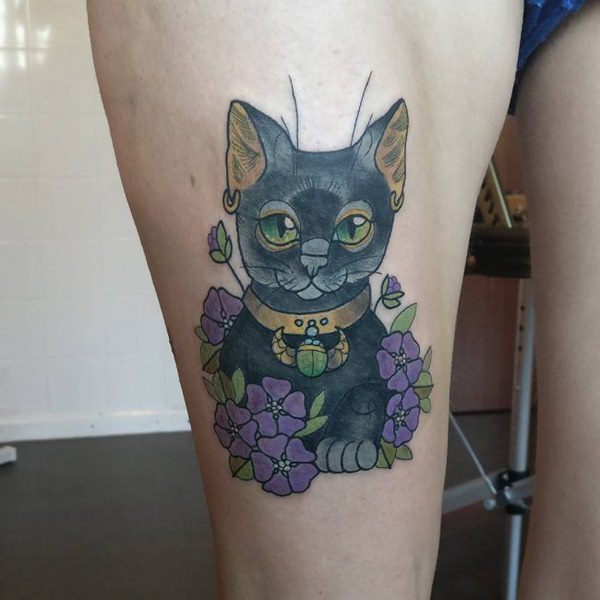 In addition, these tattoos are highly preferred because of the ideal part of the body they are inked on. In fact, you can do virtually everything you want on this part of the body. The tattoo artist has enough space and a suitable canvas on which to create your tattoo.