Marriage is a top priority for boys and girls. That day is all important. Let us take a look at the Chinese ancient bride hair accessories today.
Festive red Chinese dress with a golden phoenix crown, beautiful and suffocating. The perfect combination of gold and flowers, very classical, highlights the gentle temperament, the front and back of the hair, the tassels are very moving with the bride's steps.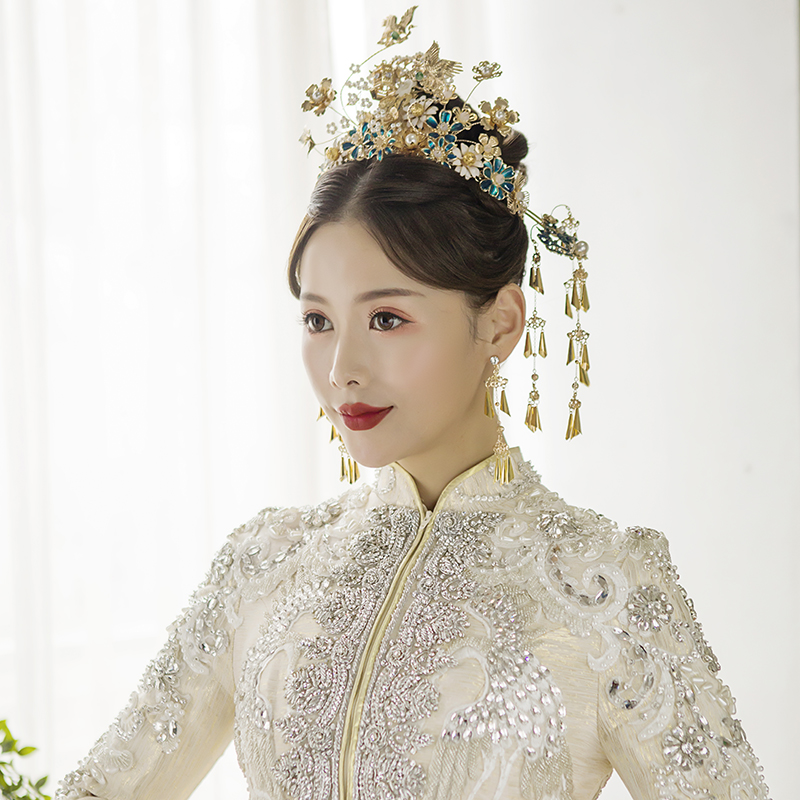 Exquisite workmanship, hand-set pearls, let you shine. High quality materials give you luxury. Simple and comfortable design makes you forget it. The golden phoenix crown symbolizes prosperity and wealth, and also means auspicious, with red beautiful bride clothes, you are the most beautiful bride.